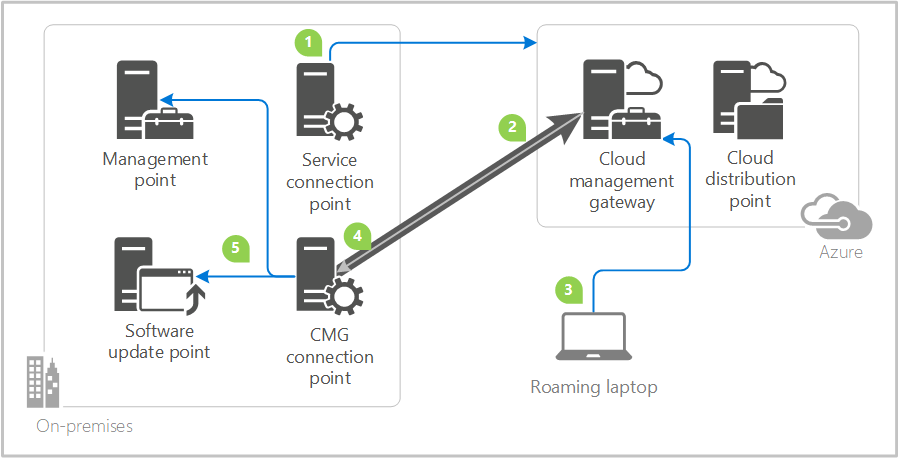 The cloud management gateway (CMG) provides a simple way to manage Configuration Manager clients on the internet. By deploying the CMG as a cloud service in Microsoft Azure, you can manage traditional clients that roam on the internet without additional infrastructure. You also don't need to expose your on-premises infrastructure to the internet.
A cloud-based distribution point is a System Center Configuration Manager distribution point that is hosted in Microsoft Azure. The following information is intended to help you learn about configurations and limitations for using a cloud-based distribution point.
In this step-by-step guide, I will demonstrate how to configure and establish a Cloud Management Gateway (CMG) and Cloud Distribution Point (CDP) in SCCM and Azure.
In order to walk you through the entire process of setting up the Cloud Management Gateway and Cloud Distribution Point features, I am going to break this down into 6 parts.
Overview
Certificates
Azure Service
Cloud Management Gateway
Cloud Distribution Point
Log Files